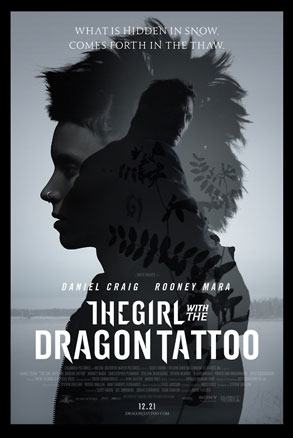 Sony
The Feel Bad Movie of Christmas just got a new one-sheet.
Another theatrical poster for David Fincher's Hollywood take on The Girl With the Dragon Tattoo debuted today, but unlike the June NSFW version that teased a nude Rooney Mara,who plays Stieg Larrson's heroine hacker Lisbeth, this one gets into the mind of the character—literally.
As journalist-turned-detective Mikael Blomkvist, Daniel Craig remains front and center, if partially cast in the shadow of his cyberpunk assistant. The tagline above reads: "What Is Hidden In Snow, Comes Forth In the Thaw."
By the look of this sleek spread, we're guessing what is set to unspool on Dec. 21 is sure to be a box office winner.