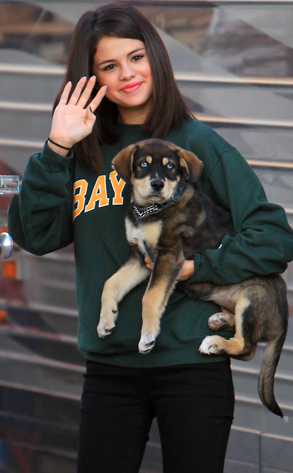 Macca / Todd G / Splash News
Relax! These teen pop stars are not ready for a child, well, a human child.
But they are ready for a furry puppy to play with.
Justin Bieber and Selena Gomez visited D'Arcy's Animal Rescue Centre in Winnipeg, Canada, and adopted this cutie, who accompanied Selena in London, Ontario, before her concert.
So what's the name of this husky mix?