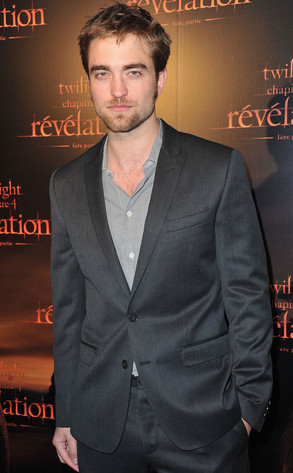 Pascal Le Segretain/Getty Images
Happy Monday, Twi-hards!
Get ready to fire up your vampire-loving hearts. Not only do we have super-hot pics of Rob strutting his stuff at the Breaking Dawn Paris premiere, but all the deets on the official Twilight fan convention have been announced!
And since we told you last week that Robert Pattinson and Kristen Stewart may or may not make an appearance at the handprint ceremony Nov. 3, we're thrilled to reveal another way the twosome will make you Twi-hards very happy...