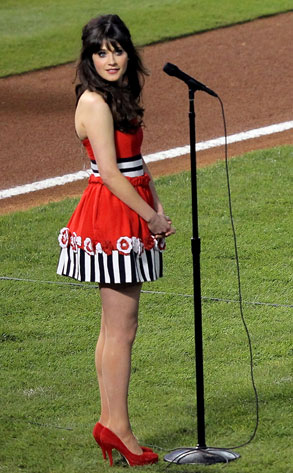 Doug Pensinger/Getty Images
Who's that girl singing the national anthem?
It's Zooey Deschanel!
The New Girl star sang the "The Star-Spangled Banner" at Game 4 of the 2011 World Series on Sunday night while rocking a super cute red, white and blue minidress. Didn't know Deschanel could belt a tune? Check out her performance after the jump....