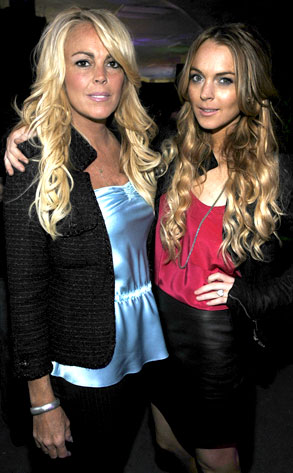 Kevin Mazur/Getty Images
Surprise! Dina Lohan's done it again.
And just after Lindsay donated 50K to a children's charity in honor of her hot mess of a mom, Dina is rumored to have graciously repaid her daughter by doing what else: selling Lindsay out! TMZ reports Dina has decided to take a hint from Nancy Dow—ya know, Jennifer Aniston's one-time estranged mama who penned From Mother to Daughter to Friends, causing a mega-rift between the twosome—and write a tell-all about her daughter!
But hold on, not only does a rep for Lindsay say this is "factually incorrect," another Lohan insider has this to spill: