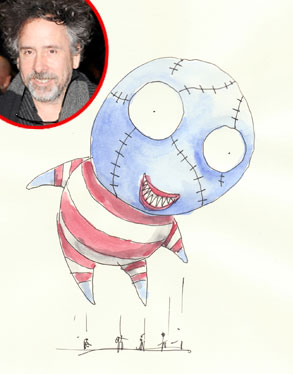 Courtesy of Macy's; Samir Hussein/Getty Images
The folks behind one of America's most popular Turkey Day traditions have nabbed a big fish all right.
Tim Burton plans to contribute his own very specially designed balloon to the Macy's Thanksgiving Day parade.
But fans hoping to be surprised by one of his spooky characters like Edward Scissorhands, Beetlejuice, Jack Skellington from A Nightmare Before Christmas or The Corpse Bride are in for an even better treat.