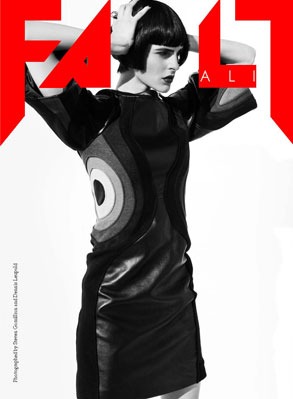 Courtesy of Gomillion and Leupold / Fault
Fugly or high-fashion? We just can't decide!
Regardless, in the face of some rough rumors and family turmoil, Ali Lohan's modeling career is chugging right along. 
The 17-year-old has scored the Winter 2011 cover of arts-and-style magazine Fault—which will actually feature two cover options featuring Lindsay's lanky little sis.
All in black-and-white and all featuring not one bit of teenage joie de vivre, the photos are all harsh angles and unsmiling intensity. You know, Ali's specialty.
Check out her second cover shot, along with more pics from inside the mag, after the jump!
Courtesy of Gomillion and Leupold / Fault
Courtesy of Gomillion and Leupold / Fault
Courtesy of Gomillion and Leupold / Fault
Courtesy of Gomillion and Leupold / Fault