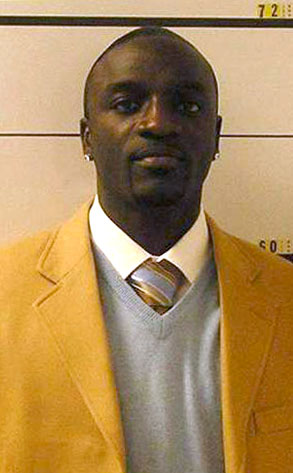 Looks like Akon may get Konvicted after all.
The rapper has been ordered to stand trial on charges of endangering the welfare of a child and second-degree harassment stemming from his actions at a June 2007 concert in New York state in which he allegedly hurled a teenage fan offstage, resulting in a concussion to a separate concertgoer.
Fishkill Town Justice Harold Epstein ordered Akon, who was present in court for today's 9 a.m. hearing, to return to Fishkill Justice Court Dec. 1 for the start of the jury trial.
He faces a maximum of one year and 15 days behind bars if convicted on both charges.