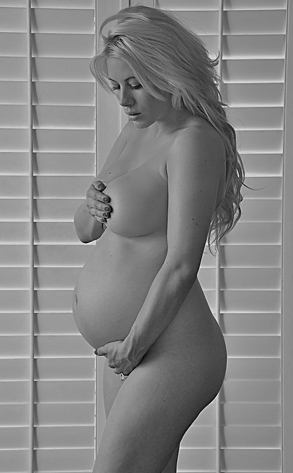 Courtesy of Peter Baratti
What's black and white and pregnant all over?
That would be these new shots of Shayne Lamas, who, like some many famous moms-to-be before, has decided to strip down and bare her burgeoning belly (and pretty much everything else!) for all the world to see.
The former E! star recently announced that she and her hubby Nik Richie are expecting a girl and plan to name her Press. It was also revealed at the time that their unborn little one has already been signed to a talent agency.
Well, kid, we suppose you can consider these pics to be your first close-ups. Kinda, sorta...