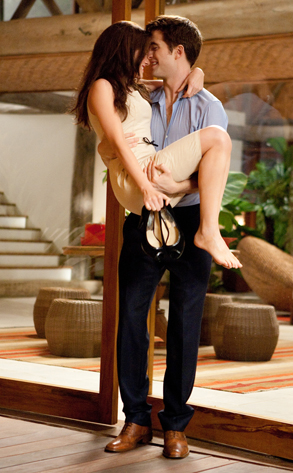 Andrew Cooper, Summit Entertainment
Leave it to Twilight to set our vampire-loving hearts a flutter.
Not only have the official rules hit the web for you Twi-hards looking to camp-out before the premiere, but Summit has released a whole slew of new Breaking Dawn stills from the flick!
Proceed with caution, because these stills might make your heart stop (yes, we're talking honeymoon shots).