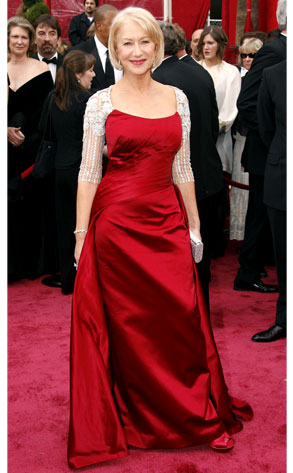 Dan MacMedan/WireImage.com
Who are we to judge a grande dame's unflinching, witty honesty?
Thinking that people might get the wrong idea once the tabs had gotten their hooks into Helen Mirren's candid remarks about cocaine use, date rape and stealing food while poor, the Oscar winner's rep has reminded us of the magic word:
Context.
"Helen Mirren does not dispute the accuracy of statements attributed to her in an upcoming GQ article," reads a statement released Tuesday by Mirren's publicist, Stan Rosenfield.
"She merely asks that people read the article in its entirety before drawing conclusions. If they do that, she says, their conclusions will likely be far less sweeping and sensational than those drawn by some in the popular press. She does not wish to qualify any of her remarks. She just wants to avoid having them presented in inflammatory language."
The queen of salty award-show chatter needn't fear—her lingo is entertaining enough on its own.