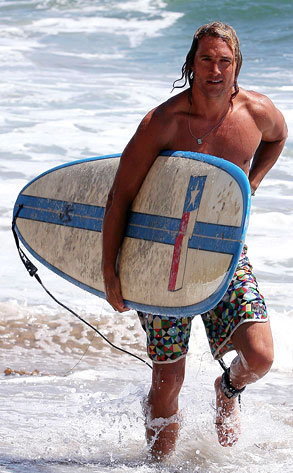 Kevin Perkins/Gaz Shirley, PacificCoastNews.com.
The surfers who thought they were lending Matthew McConaughey a hand have been slapped on the wrist.
Two men who allegedly roughed up a photographer who was angling for shots of the actor hanging ten on a Malibu beach were charged Tuesday with misdemeanor battery and are due to be arraigned in October.