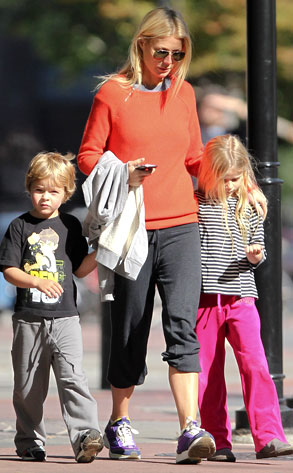 PPNY / GSNY / Splash News
It's hardly a secret that Coldplay's resident songwriter has a way with words. But since Chris Martin so rarely speaks out about his personal life—specifically his marriage to Gwyneth Paltrow—we were both shocked and, well, aww'd when he broke his radio silence over the weekend.
In a sitdown on CBS Sunday Morning with his bandmates, who had gathered, ostensibly, to discuss their forthcoming album, the conversation eventually made its way to Martin's hush-hush family life.
And after Martin readily compared himself to Po from Kung Fu Panda, the leap to more familial topics was a pretty easy one to make. So what'd the notoriously private frontman have to say about his Gooptastic wife?