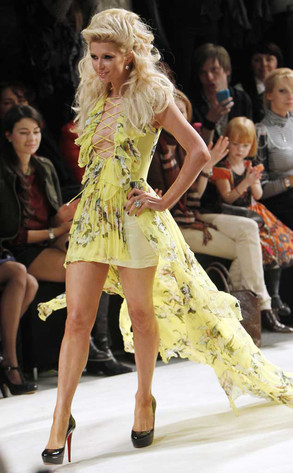 Gleb Garanich / Reuters
OK, so it's a step or two down on the fame ladder. But it looks like Paris Hilton hasn't completely lost her famous-for-being-famous power.
The blonde socialite and entrepreneur proved she's still relevant somewhere when she walked the catwalk this weekend for fashion designer Andre Tan in Kiev, Ukraine.