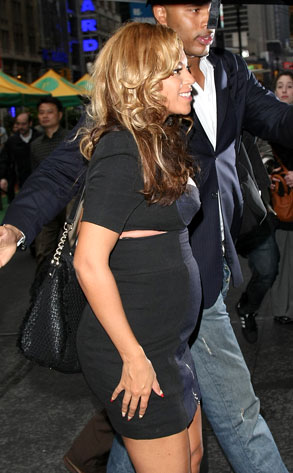 Daniel /Thorton/infphoto.com
You want proof? You got proof.
Fresh from shooting down the conspiracy theories and hoax calls that her baby bump was well, less than legit, Beyoncé proudly showed her burgeoning belly while walking around in New York City this morning.
And while body-con clothes are nothing new for the curvy fashion plate, we can't help but think she chose this most form-fitting of little black dresses for one reason in particular, and let's just say, there's no deflating conflating this message—received loud and clear, B!
Now that's how to silence the haters without saying a word. Well played, you classy mama-to-be, you.