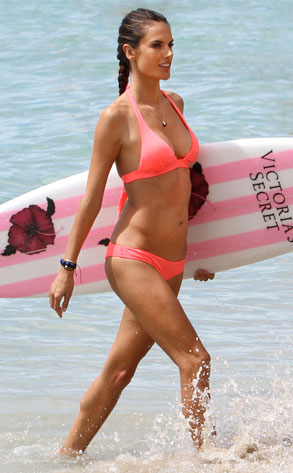 Flynetpictures.com
Happy Friday!
We thought it might be nice to end the workweek on a high hot note by offering up this perfect pic of one Miss Alessandra Ambrosio.
Mind you, it doesn't exactly come as a complete shock that a Victoria's Secret model would look this good in a pink bikini while strutting her sexy stuff during a photo shoot in Honolulu yesterday.
But why should that stop us from showing it, right?
You're welcome. And have a nice weekend.