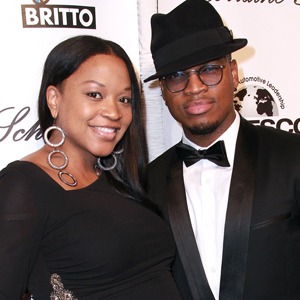 Donna Ward/Getty Images
Here comes baby in the baby carriage!
E! News confirms that singer Ne-Yo and girlfriend Monyetta Shaw have given birth to their second child together on Monday, but the gender and name have not yet been released.
It must have been quite the weekend, because Ne-Yo was in Cardiff, Wales, on Saturday taking part in the Michael Jackson Tribute.
"Sal-u twit fam!! MJ tribute concert was a great time!! Such an honor to even be part of it. Hope I did Billie Jean justice!" he tweeted, before heading over for a quick trip to Paris.
And although being a part of one of the greatest tributes of all time must be amazing, coming home to a new addition in the family must feel even better.
The couple, who co-own Emerlyn & Ester, a new boutique in Atlanta's Buckhead district, already have one daughter Madilyn Grace, who the the R&B star tweeted about back when she arrived: "She's healthy and happy. Feels like I'm in luv for the first time." 
So we know dad will soon be tweeting out the love for offspring No. 2, which we'll be sure to share.

Congrats!