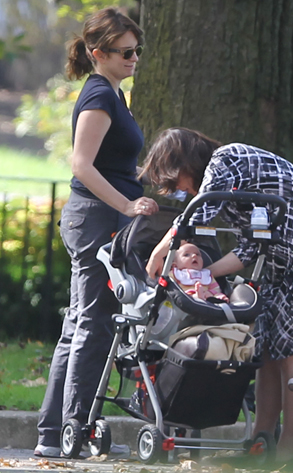 Swarbrick/Donnelly/INFphoto.com
The gods must have been listening.
How else to explain getting this wonderful first sighting of Tina Feys two-month-old daughter with the Greek mythology-inspired name?
Penelope Athena showed off her chubby cheeks while being pushed around in a stroller by the 30 Rock star during a visit to Mt. Olympus the New York Botanical Garden earlier this week.
The trip was a family affair as Fey was also joined by husband Jeff Richmond and Penelope's older sis, 5-year-old Alice.
OK. That's it. Resume awwwing.