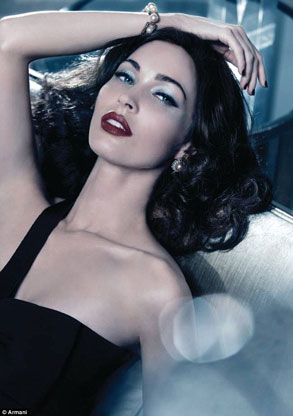 Armani
Wait. What year is it?
After all, it certainly doesn't feel like 2011 as we gaze upon these new shots of Megan Fox as part of Armani's cosmetics campaign.
Seriously. The gorgeous gal totally makes us think of the famous faces of yesteryear while sporting the Italian brand's 1930s-inspired Madre Perla makeup collection.
Want more fabulous Fox photos? Check 'em out after the jump!