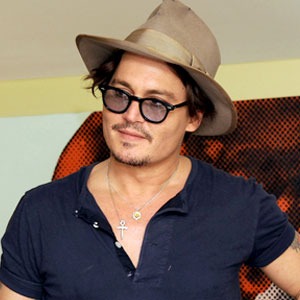 Mark Sullivan/WireImage.com
It looks like The Lone Ranger will be trotting into a theater near you, after all.
While Disney initially scrapped the project, with Johnny Depp starring as Tonto and Armie Hammer as the title character, back in August due to budget concerns, the studio has now decided to resume production.
So, what made them say "giddy up"?
Again, money. But this time, a lot less.
Initially, the film had been budgeted at $250 million, a number which Disney was none too happy about. However, after several discussions between the studio and the filmmakers, the estimated cost was brought down closer to $215 million, per Variety.
That's because several key players reportedly agreed to smaller paychecks. What's more, rewrites were made to the script in order to eliminate some of the more expensive visual effects.
Production on the Gore Verbinski-helmed flick, which had originally been slated to start in November, is now expected to begin next February. Disney has also confirmed that the Western will be released on May 31, 2013.