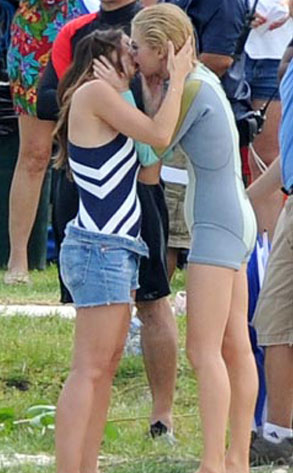 Storme Media Group
Talk about heaven-sent!
We don't exactly know why (and, really, does there have to be a reason?), but Charlie's Angels costars Minka Kelly and Rachael Taylor were spotted swapping spit in Miami last week.
Hmm, was Rachael just trying to help Minka forget about her ex, Derek Jeter? Or were these two lovely ladies simply shooting a scene for their series?