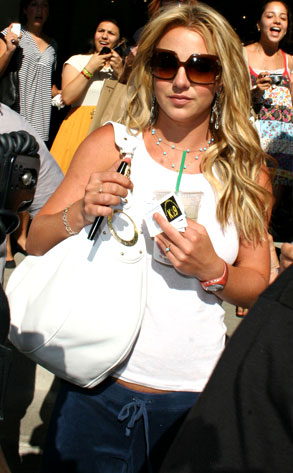 Fame Pictures
Try as she might, Britney Spears isn't driving away with a clean rap sheet just yet.
The judge tasked with deciding whether the singer will need to stand trial on a misdemeanor count of driving without a license has once again postponed the inevitable, delaying for the last time (fingers crossed) his ruling on whether Spears will be heading back to court.
Los Angeles Superior Court Judge James A. Steele was supposed to decide during a pretrial hearing today whether a trial is merited for Spears' August 2007 hit-and-split incident, but he rescheduled for Sept. 16—coincidentally, the same day mama Lynne Spears' memoir, Through the Storm: A Real Story of Fame and Family in a Tabloid World, is due out.
Could be a banner day for the ladies Spears. Or not.