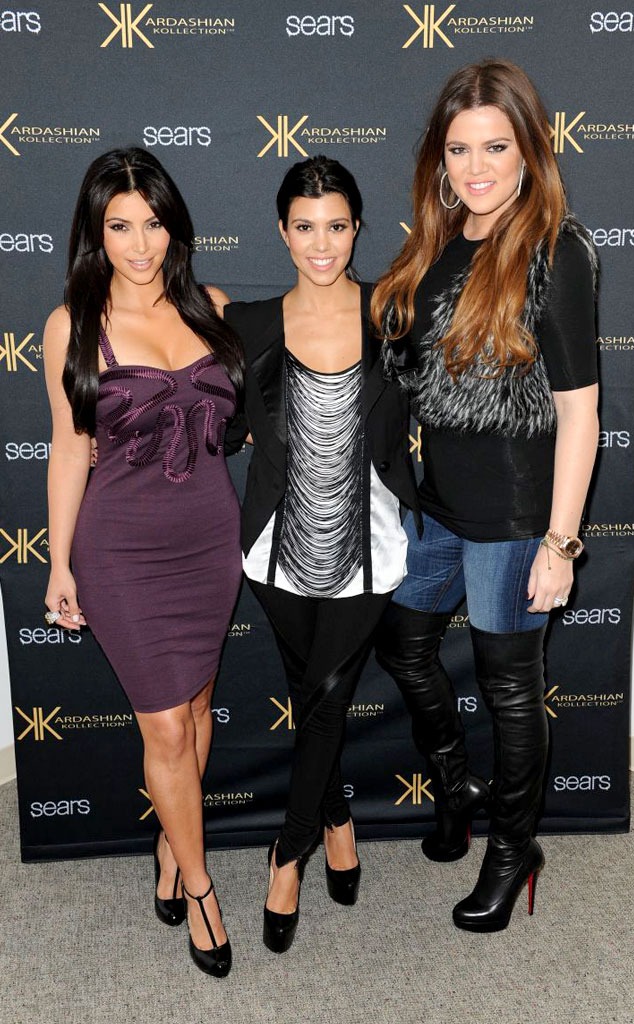 $65 million? Pshaw! What the Kardashians earned in 2010 will seem like chump change compared to how much business the reality stars are doing in 2011.
Kim, Kourtney and Khloé's successful Kardashian Kollection for Sears is set to rake in between $200 million-$300 million in its first year.
And the entire family, led by momager Kris Jenner, on the fast-track to joining the billion-dollar-baby club alongside Jessica Simpson...
"The Kardashians could easily be a billion-dollar business worldwide in the next two years," Brian Dow, partner at APA Talent & Literary Agency, which reps the Kardashian's lifestyle brands, told Women's Wear Daily.
With plans to take the Sears collection international—to the U.K., Italy and Australia, in particular—we don't doubt they'll hit that number sooner rather than later.
But that's not all—nope, not by a long shot.
Between Khloé and hubby Lamar Odom's Unbreakable unisex fragrance and Kim's three perfumes, the Kardashians rake in another $50 million. The couple also plan on launching a second scent, while Kourtney has a debut perfume in the works.
Don't forget the ladies' K-Dash for QVC clothing line, which the company's VP of sales and merchandising, Doug, Howe, raved "has sold 100,000 units, and [they] have just scratched the surface"; Kim's new Belle Noel jewelry collection licensed by jeweler Pascal Mouwad, which is his firm's biggest launch to date; and a handbag line similar to the Kardashian Kollection for Sears that's sold only in Australia.
Also in the works this fall are a nail polish line with OPI that's set to launch on Black Friday, and the three sisters plan on expanding their brand at Sears to include home, baby and denim, among other things, by spring 2012.
Whew! Keeping up with the Kardashians—and their expanding empire—is no joke!