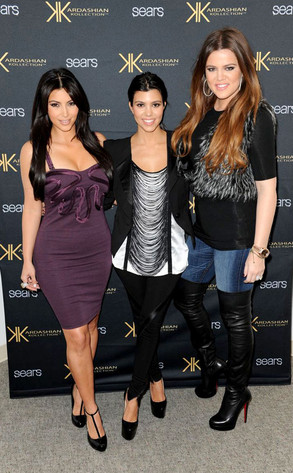 $65 million? Pshaw! What the Kardashians earned in 2010 will seem like chump change compared to how much business the reality stars are doing in 2011.
Kim, Kourtney and Khloé's successful Kardashian Kollection for Sears is set to rake in between $200 million-$300 million in its first year.
And the entire family, led by momager Kris Jenner, on the fast-track to joining the billion-dollar-baby club alongside Jessica Simpson...