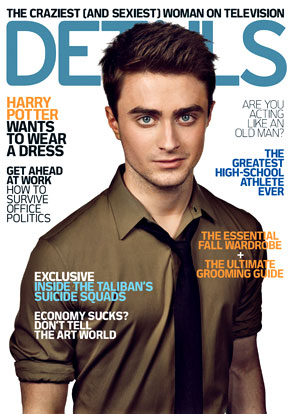 Steven Klein for Details Magazine
Daniel Radcliffe would like to, as gender-bender boys like to say, hide his candy.
The 19-year-old Brit, who has made an almost lifelong career playing Harry Potter, says he wouldn't mind doing some cross-dressing on the big screen.
"I think part of me would love to play a drag queen," Radcliffe says in the new issue of Details magazine, "just because it would be an excuse to wear loads of eye makeup."
That's not the only thing Mr. Radcliffe reveals...