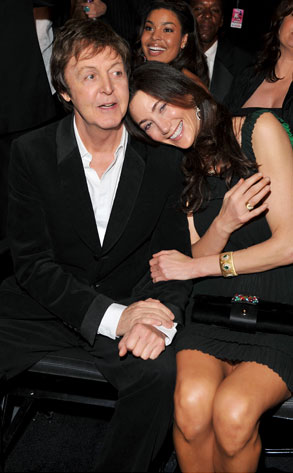 Lester Cohen/Getty Images
So much for the tradition of not being with the bride the night before the (alleged) wedding.
Beatles legend Paul McCartney spent what may be his last night as a single man Saturday in the holiest of ways—at a synagogue!
The musician joined his fiancée Nancy Shevell and her family at the Liberal Jewish Synagogue in St. John's Wood, London for the Breaking of the Fast service, according to British reports..