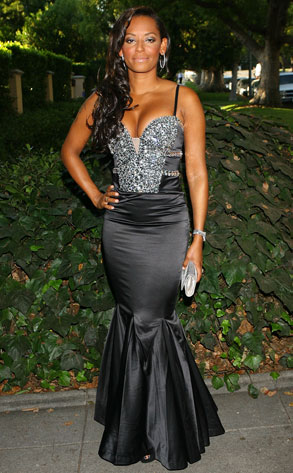 Michael Tran/FilmMagic
For all you Spice Girls fans hoping for another reunion tour by the popular gal group, this tidbit of info is kinda scary.
Melanie Brown reveals to the British magazine Closer that she is "not in touch much" with the other ladies.
Wait! Even Posh?!
"Victoria [Beckham] and I are very different," says Mel B about her reluctance to pick up the phone and call her former bandmate, even though both reside in L.A. "People bracket us together because we live in the same city and we're both interested in fashion."
Yeah. That's it. This "bracketing together" has absolutely nothing to do with the fact that she and Posh are forever linked as being partially responsible for beating our eardrums senseless with "tell me what you want, what you really, really want."