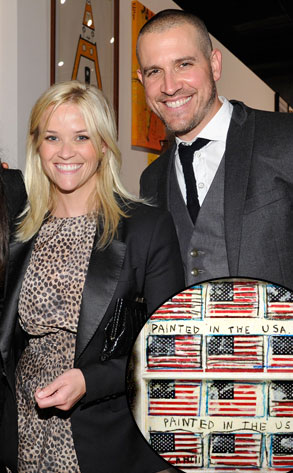 John Sciulli/Getty Images; Jeff Cahill
Reese Witherspoon is still a little black-and-blue from her running mishap with a car, but that didn't stop her from stepping out last night to support hubby Jim Toth.
The Oscar winner was one the many celebs at the Toth-hosted Art Mère/Art Père art auction benefit for Livestrong.
But it almost turned into a loveless evening for Ms. Witherspoon...