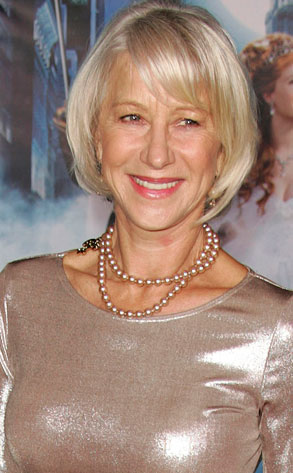 Lisa O' Connor/ZUMAPress.com
And the award for best celebrity interview ever goes to British GQ, which managed to pry these shocking confessions from Helen Mirren during a sit-down for its upcoming issue:
• "I loved coke. I never did a lot, just a little bit at parties." (She says she hasn't used the stuff in over 20 years.)
• "I needed to shoplift for food." (The 63-year-old actress says she's still frugal and cuts her own hair.)
• Mirren was date-raped. "Not with excessive violence, or being hit, but rather being locked in a room and made to have sex against my will."
Seriously, we'd like to know how the magazine did it. Truth serum? A couple of cocktails? This much honesty in a celeb profile just isn't natural.