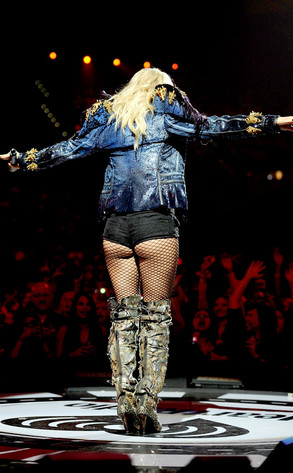 Denise Truscello/WireImage
Fishnet stockings, sloppy clothing that looks like it's falling apart and a heavy-handed bleach job.
You might think the butt cheeks spilling out onstage belong to Britney Spears, but they don't.
So can you guess just which bootylicious blonde is baring a large part of her backside to this New York City audience?