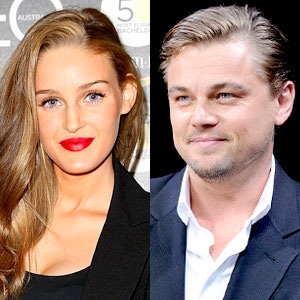 Graham Denholm/WireImage; TORU YAMANAKA/AFP/Getty Images
Looks like neither Leonardo DiCaprio nor Blake Lively were too heartbroken by their recent split.
'Cause they're both already sparking rumors of romance with other folks. For Blake, it's Ryan Reynolds, her former Green Lantern costar (and Scarlett Johansson's ex-hubby).
As for Leo? A beautiful broad named Alyce Crawford.
Never heard of her? That's OK, we're sure you can still guess what her day job is:
She's a model!
No shocker there, Leo is notorious for loving leggy ladies who love the catwalk. And Alyce can even one up that: she's a reality star to boot—she was on Australia's Next Top Model!
So what's the deal with Alyce? Leo apparently became smitten with the fashionista while filming Baz Luhrmann's The Great Gatsby Down Under and has been meeting up with her at a swanky hotel called The Star ever since.
DiCaprio's camp officially poo-poos the rumors of romance, and according to Crawford, the two are "just friends."
We've heard that one before, babe.
So to commemorate his latest gorgeous friend, we decided it's time we look back at all the impressive chicks who've come before Alyce.
Check out our gallery that's sure to keep growing. Guess being a rich, über-famous movie star thing helps with the ladies, huh?