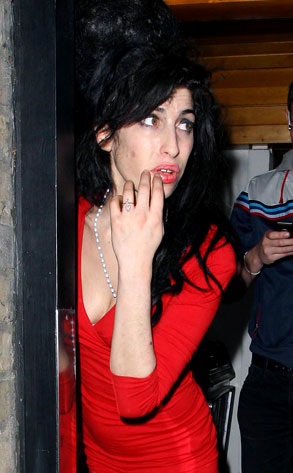 Goff/INFphoto.com
If Amy Winehouse thinks she can take an unlimited number of sick days without consequence, some French officials have a message for her: au contraire.
The ever-troubled British songbird is facing possible legal action from the organizers of Paris' Rock En Seine musicfest after she pulled out of a Friday headlining gig just hours before she was expected to hit the stage, citing, per usual, an unspecified illness.
Organizers of the three-day music festival said they were given just two hours' notice that Winehouse would not be appearing, and they weren't satisfied with her justification for the no-show.
"Because of the conditions of this cancellation, the festival has taken the decision to start legal proceedings," reads a message on the festival's website.