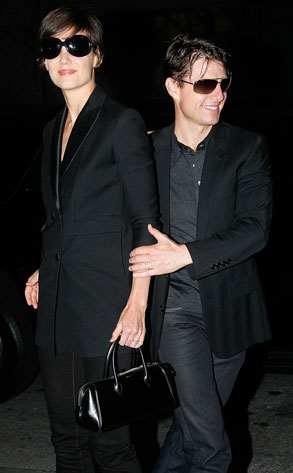 INFdaily.com
• An anti-Scientology group has decided to protest Katie Holmes' Broadway debut. The group's goal is to "hopefully get Katie out of it before it's too late."
• Britney Spears' much-disputed VMA performance is now rumored to be an "appearance." An "appearance" in which she gets her own dressing room. Wink, wink.
• David Duchovny did not check into sex-addict rehab because of an affair with a tennis instructor, but now allegedly because of a porn addiction.
• British tabloids are right on top of their pop star's ODs. In the past couple of days, they've reported Amy Winehouse suffered two in the past year and Pete Doherty had one this past weekend. Also, they suspect Amy has some brain damage.
• John Mayer ended his world tour last night by getting drunk onstage and then partying with a hot blond waitress. Nice to have him back.