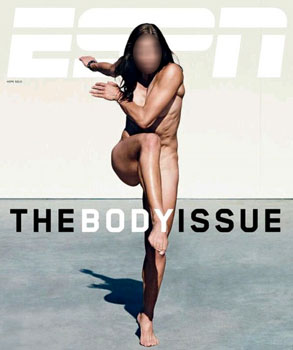 ESPN
Holy moly!
If any of those body parts were just a smidgen off, we'd need some censor stars up in this post.
One of Dancing With the Stars' ballroom contenders graced the cover of ESPN magazine's Body Issue with her barenaked body.
Can you guess which mirror-ball hopeful is getting ready to sprint in her birthday suit?