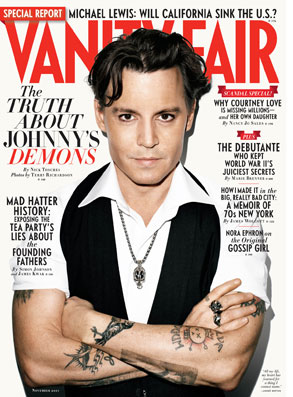 Terry Richardson/Vanity Fair
As expected, that didn't take long.
He's not the first and he probably won't be the last celebrity to off-handedly equate mildly unpleasant experiences to that of being raped, but this morning, Johnny Depp wasted no time in offering up an apology for some less than sensitive remarks he made to Vanity Fair in which he likened the plight of being a much-photographed celebrity to that of a victim of a horrific violation.
So how did Johnny's otherwise sensitive soul spring into action?