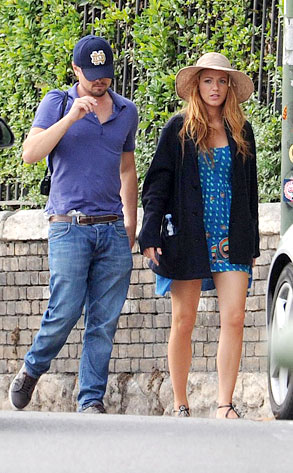 INFdaily.com
We thought Blake Lively might be the one to tame Leonardo DiCaprio's single-guy ways, but it looks like this summer love couldn't stand the changing seasons. The gorgeous twosome, who first stepped out together at the Cannes film festival, have officially called it quits.
So what exactly went down between the two? A source says distance and timing caused the split, though once upon a time the pair seemed perfectly in sync.
Let's take a walk down memory line, shall we? Romance rumors first began swirling on a yacht in the south of France...