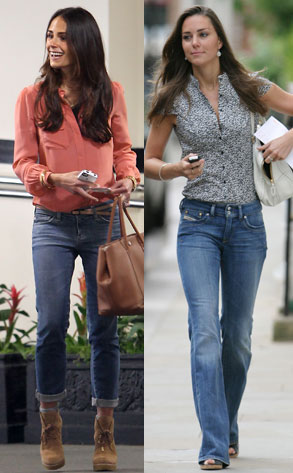 Fame Pictures, XPosure.com
Anne Hathaway may be "obsessed" with Kate Middleton. Sarah Jessica Parker considers the Duchess of Cambridge her "style icon."
Now, whether intentional or not, another famous face seems to be doing a little CopyKate-ing of her own.
When Fast and the Furious star Jordana Brewster stepped out the other day, we couldn't help but notice the striking similarities between the actress and Prince William's better half.
Seriously. From the jeans and the smile to her figure and, of course, the hair, all of it made for quite the double take.
Who knows? Maybe Kate can give some style tips to Jordana for that Dallas reboot. After all, she does know a thing or two about wearing a cowboy hat.