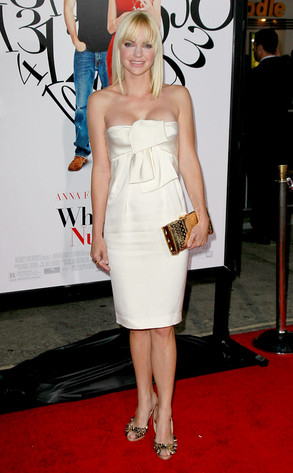 David Livingston/Getty Images
Just because you're married doesn't mean you tell your partner everything—just ask Anna Faris!
The What's Your Number? actress says her hubby, Chris Pratt, refuses to tell her how many women he's slept with.
"My husband won't tell me his number, and I think it is probably a really good policy," she said last night during a special screening of her new movie in NYC.
But the actress did share the number of kids she and her hubby would like to have one day...