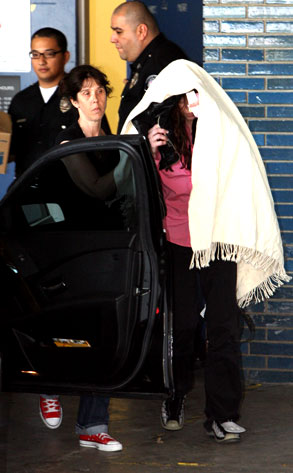 INFphoto.com
Mackenzie Phillips' long week just turned into an even longer weekend.
While the troubled actress-singer was expected to appear in court this morning to answer for Wednesday's airport drug bust, her hearing has been continued until Tuesday, giving the star some extra time to decide on her plea.
"Initially she refused bail, and after you are arrested if you don't post bail you have to have the hearing within 48 hours," Los Angeles District Attorney's Office spokeswoman Jane Robison explains to E! News.
Saved by the bail, indeed.