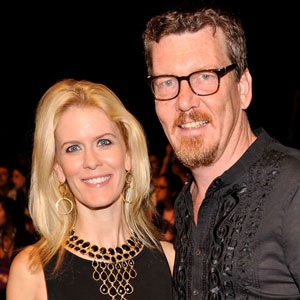 Gary Gershoff/Getty Images
Alex McCord and Simon van Kempen had a rough time accepting that their Real Housewives of New York City careers had come to an end.
So much so that after they learned they'd been booted from the reality series, along with Jill Zarin, Kelly Bensimon and Cindy Barshop, the couple tried to convince Bravo execs, including Andy Cohen, that they were worth keeping on for the upcoming season.
So how did the network respond?
A source close to Bravo tells E! News that the feisty couple, who made a last-ditch effort to stay on the reality show in a big way last Thursday, were treated very kindly by both Bravo and Cohen and that there are no hard feelings, but they will "100 percent" not be coming back as regulars on the series.
"Bravo doesn't want to cut the relationship, Alex and Simon are nice people, but as for the show and them they are done," says our source. "They will be asked to make guest appearances on other Bravo shows, perhaps as judges, or in guest spots—expect to see them in one form or another. They don't want to burn a bridge."
The duo, who were pulling in $275,000 a season according to our source, were most upset that they'd lost that income and lost the platform where they can plug their new line of Egyptian cotton sheets and towels, Aluxe Home.
Simon had been furiously trying to devise a plan to stay on the show and "harness the swell of support" behind him and his wife, our source says, but has finally accepted that they will not be a part of the new cast.
"Now they're all about their line, trying to figure out their next move," says our source.