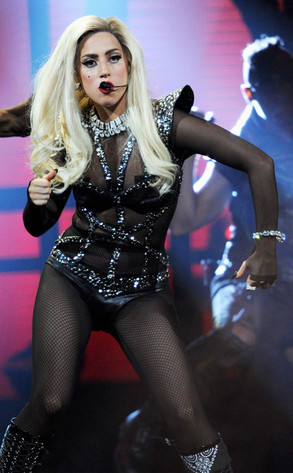 Ethan Miller/Getty Images for Clear Channel
Lady Gaga hasn't forgotten about the young fan she lost this week.
During her performance at the iHeartRadio fest in Las Vegas last night, she dedicated Hair to 14-year-old Jamey Rodemeyer, one of her biggest fans who tragically killed himself due to bullying about his sexuality.
"I lost a little monster this week and I'd like to dedicate this song to him," she said, as a video montage with his photo played in the background. "Tonight, Jamey I know you're up there and looking at us and you're not a victim. Bullying is for losers. Put your hands up for Jamey!" (Check out the video on the jump.)
The night wasn't all serious and somber, though. She was introduced by Justin Timberlake, who joked around about her crazy costumes...