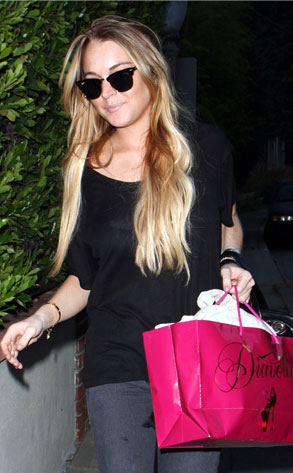 CAD/Fame Pictures
Lindsay Lohan is hoping a tragedy will bring her family together.
Richard Lohan, Lindsay's paternal grandfather, died Thursday after a battle with colon cancer, which, according to Michael Lohan, has prompted a truce in the battle between father and daughter that escalated this week.
"I was holding him, laying in bed with him, when he died," Michael Lohan tells E! News.
"Lindsay did reach out to me. She sent me a message this morning. She said, 'Now papa has found peace and maybe we can find peace in our lives, too.' "