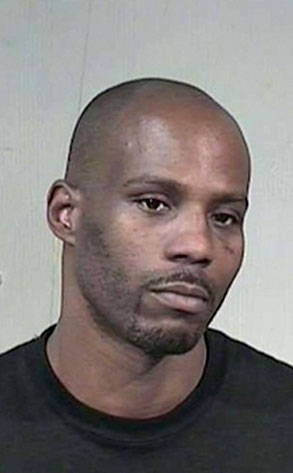 Maricopa County Sheriff's Office
DMX is slowly cleaning up after himself. Albeit a bit messily.
The beleaguered rapper was sentenced to time served Thursday in Miami after pleading guilty to attempted marijuana and cocaine possession, a deal that will allow him to avoid jail time—in the Sunshine State, at least.
He was also ordered to pay a $483 court fine and return for a follow-up hearing Oct. 3. To which DMX could be heard replying, "I ain't coming back on f--king Oct. 3," per MTV News.
But they're apparently going to let him leave anyway.
"You need to tell your client that I've heard the F-word before," Judge Lawrence Schwartz told defense attorney Bradford Cohen. "He can send it to me anytime he wants to come in, if that's what makes him happy, but he certainly didn't help his stature any with what he mumbled as he left the podium."