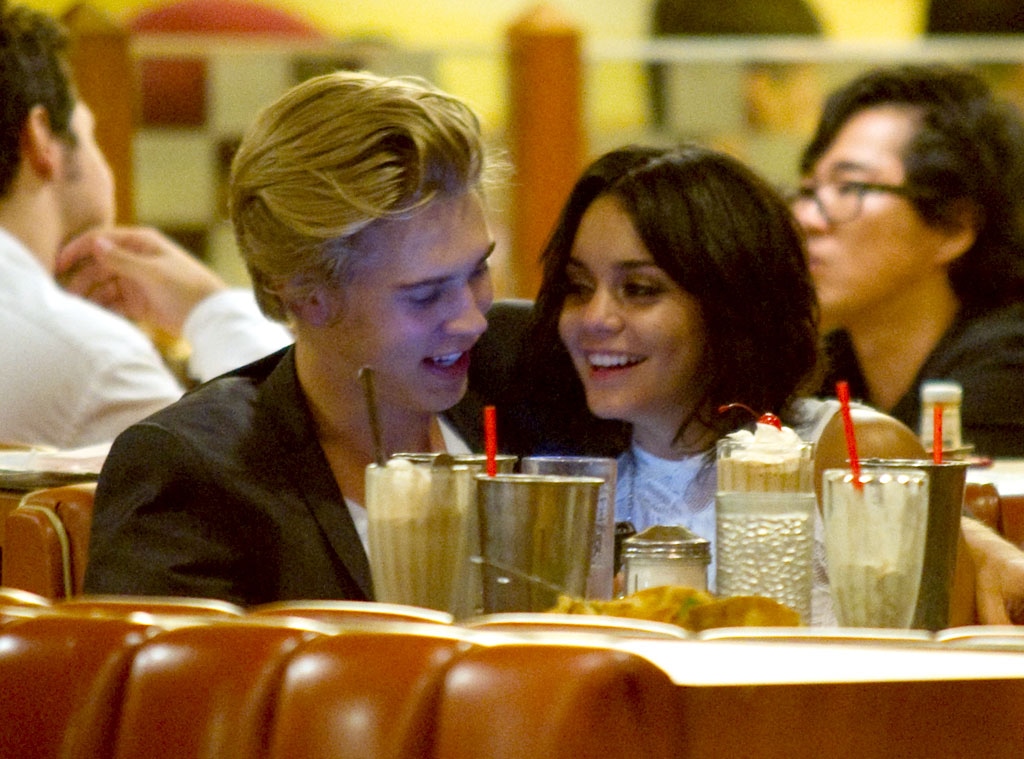 SPW / Splash News
Guess she and Josh Hutcherson are just "really great friends."
Vanessa Hudgens had herself quite a cozy weekend with a new Disney actor: Austin Butler.
On Saturday night, they both attended a birthday party for Ashley Tisdale's sister at Lexington Social House in Hollywood.
But it was the PDA they packed on after the bash that got blogs buzzing...
After dinner, Vanessa was spotted sharing milkshakes with Austin, who starred alongside Ashley in Sharpay's Fabulous Adventure, at a Bob's Big Boy in Studio City. They were caught on camera being openly affectionate as they snuggled and smooched over shakes.
"Vanessa is having fun and you can tell she just really likes him," says a source. It seems like she likes him enough to have him sleep over, as he was also snapped leaving her house early on Monday morning.
So is Austin boyfriend potential? Maybe...or maybe not.
The source says the 22-year-old actress is just having fun with Austin, 20. "He's mister right now," the source tells E! News.
Serious or not, he's certainly seriously good-looking. In fact, is it just us, or does he sort of resemble her ex Zac Efron?
Vanessa's rep didn't return requests for comment.