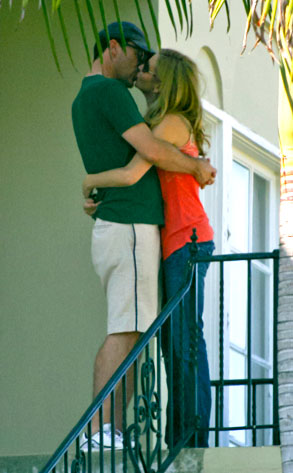 AKM Images
From the look of it here, you'd think these two kids had just started dating.
But of course, Jon Hamm and his ladylove, Jennifer Westfeldt, have been an item for quite some time.
Yet, there they were on Monday, stealing a smooch outside their place in L.A. following a leisurely stroll around the neighborhood, proving that the 14 years they've been together hasn't diminished their desire for each other one bit.
Then again, he is Jon Hamm and, well, she's also pretty easy on the eyes.
So, carry on, you two. We totally understand.