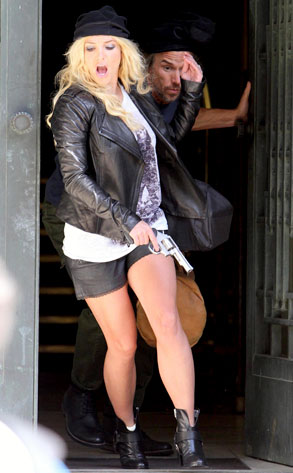 Eagle Eyes/Splash News
Britney Spears is getting engaged!
For music video purposes, but still.
E! News has learned that the pop star who apparently gets a kick out of people thinking she's on the verge of retying the knot will at least play an engaged gal in her new video for "Criminal," with a big, fancy ring and everything.
But guess who has major objections and doesn't plan to forever hold his peace?