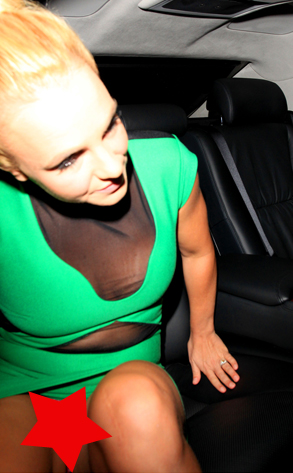 PacificCoastNews.com
Oops! She did it again.
We're starting to think that Britney Spears wants us to see her precious (and highly publicized) area after being the culprit of one too many commando-gone-wrong scenarios, and it looks like she hasn't (fully) learned her lesson.
Before you start putting together a panty fund to cover this girl's kooka (as her Jersey Shore friends would say), Spears was actually wearing underwear this time!
That's a start.