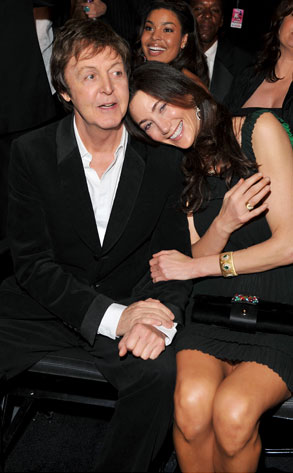 Lester Cohen/Getty Images
All he needs is love. And, presumably, an ironclad prenup.
Paul McCartney and fiancée Nancy Shevell have formally given notice with London's Marylebone Register Office of their intention to get married, paving the way for the 51-year-old New York businesswoman-heiress to become the iconic musician's third wife.
As it happens, per the requisite notice—known as a banns—the duo have given every indication that they'll tie the knot at the Old Marylebone Town Hall, the very same location that he wed his first wife, Linda McCartney, in 1969, and a location not far from the famed Abbey Road Studios.
So when's the big day?