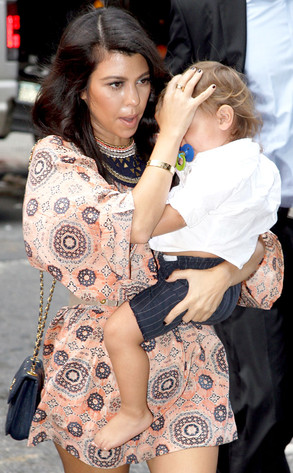 Splash News
Like many active kids Mason Disick's age, the 21-month-old wound up with bit of a boo-boo on his nose earlier this week.
No word on exactly what caused the minor scrape that led Kourtney Kardashian and Scott Disick's son to sport a small bandage.
But as a precautionary measure, our resident E! fam was spotted heading to a doctor's office in New York City on Tuesday to get the little guy checked out.
Fear not, though, Kourtney says he'll be fine.
Better to be safe than sorry, right?