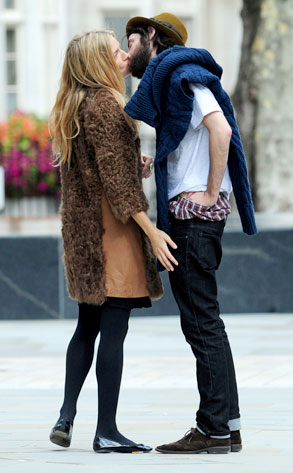 XPOSUREPHOTOS.COM
Awww, how cutesy.
Robert Pattinson's buddy Tom Sturridge must be taking notes from his famous friend in the PDA department, because he found it necessary to take a break from his London stroll today with love interest Sienna Millerso he could plant a big, fat one on those luscious lips of hers.
And apparently, in an effort to not lose his balance, he needed to make sure his stance was in a sturdy position by evening out his body weight, which is the obvious reason as to why his hand is in his boxers.
At least, that's what we're hoping.