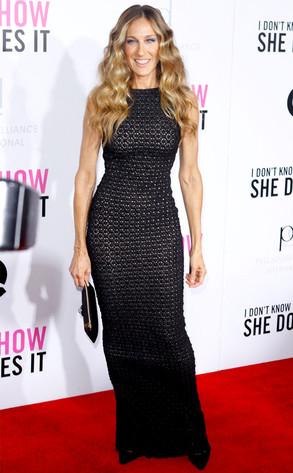 Donna Ward/Getty Images
Sarah Jessica Parker has a young son and infant twins, but she admits that motherhood is one tough and scary job.
The actress fielded questions today at a New York screening of I Don't Know How She Does It and told the audience that if the movie scared you about motherhood, it's with due cause.
"It's good to be scared. You should be!" she told the audience after the movie. "Love is scary and friendship is scary and children, even more so."
In fact, SJP admits that before she gave birth to son James, she worried he'd spend the rest of his life in therapy because of her!